Latest Headlines and Breaking News from Around the World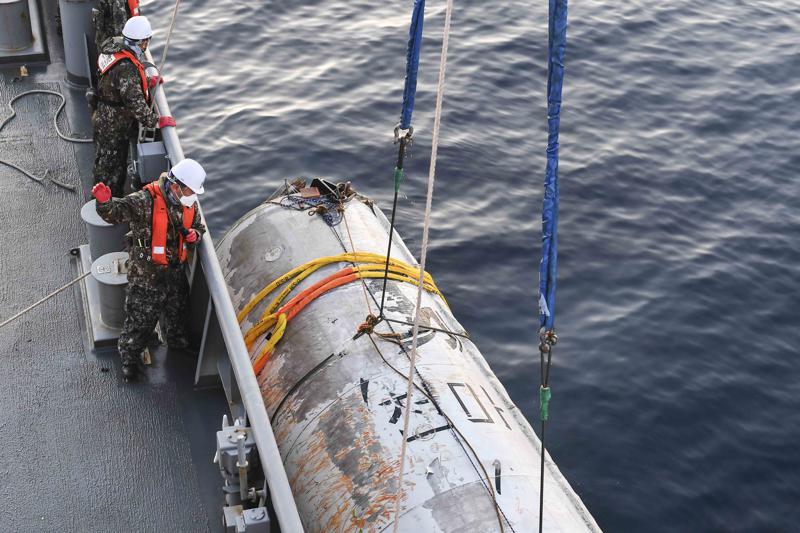 SEOUL, South Korea (AP) — The satellite North Korea failed to put into orbit wasn't advanced enough to conduct military reconnaissance from space as it claimed, South Korea's military said Wednesday after retrieving and studying the wreckage.
North Korea had tried to launch its first spy satellite in late May, but the long-range rocket carrying it plunged into the waters off the Korean Peninsula's west coast soon after liftoff. The satellite was to be part of a space-based reconnaissance system North Korea says it needs to counter escalating security threats from South Korea and the United States.
South Korea mobilized navy ships, aircraft and divers to recover debris from the rocket and satellite in a 36-day operation that ended Wednesday, the South's Joint Chiefs of Staff said in a statement.
"Numerous" and "key" parts of the rocket and the satellite were recovered and the South Korean and U.S. experts who jointly examined them concluded the satellite wasn't capable of conducting military reconnaissance works at all, the statement said.
Hub peek embed (apf-technology) - Compressed layout (automatic embed)
North Korea didn't immediately respond to the South Korean announcement.
The day the launch failed, North Korea's state media said the rocket lost thrust following the separation of its first and second stages, then crashed into the sea. At a ruling party meeting last month, North Korea called the failed launch "the most serious" shortcoming this year and harshly criticized those responsible.
Top North Korean officials have repeatedly vowed to attempt a second launch after learning what went wrong with the failed launch.
North Korean leader Kim Jong Un has said acquiring a military spy satellite is crucial to beef up his country's defense capability. He's said North Korea also needs to introduce other high-tech weapons systems such as multi-warhead nuclear missiles, solid-fueled intercontinental ballistic missiles and nuclear-powered submarines.
Months before its failed satellite launch, North Korea launched a test satellite and publicized photos showing South Korean cities as viewed from space. Some civilian experts said at the time the photos were too crude for a surveillance purpose and that they were likely capable of only recognizing big targets like warships at sea or military installations on the ground.
North Korea had responded to that skepticism by saying there was no reason to use a sophisticated camera for one test.
The U.S., South Korea and others denounced North Korea's rocket launch as a security risk and a violation of U.N. Security Council resolutions that ban the country's use of ballistic missile technology. But further sanctions are unlikely since permanent council members Russia and China oppose new action.
Posted on 05 Jul 2023 05:23 link