Latest Headlines and Breaking News from Around the World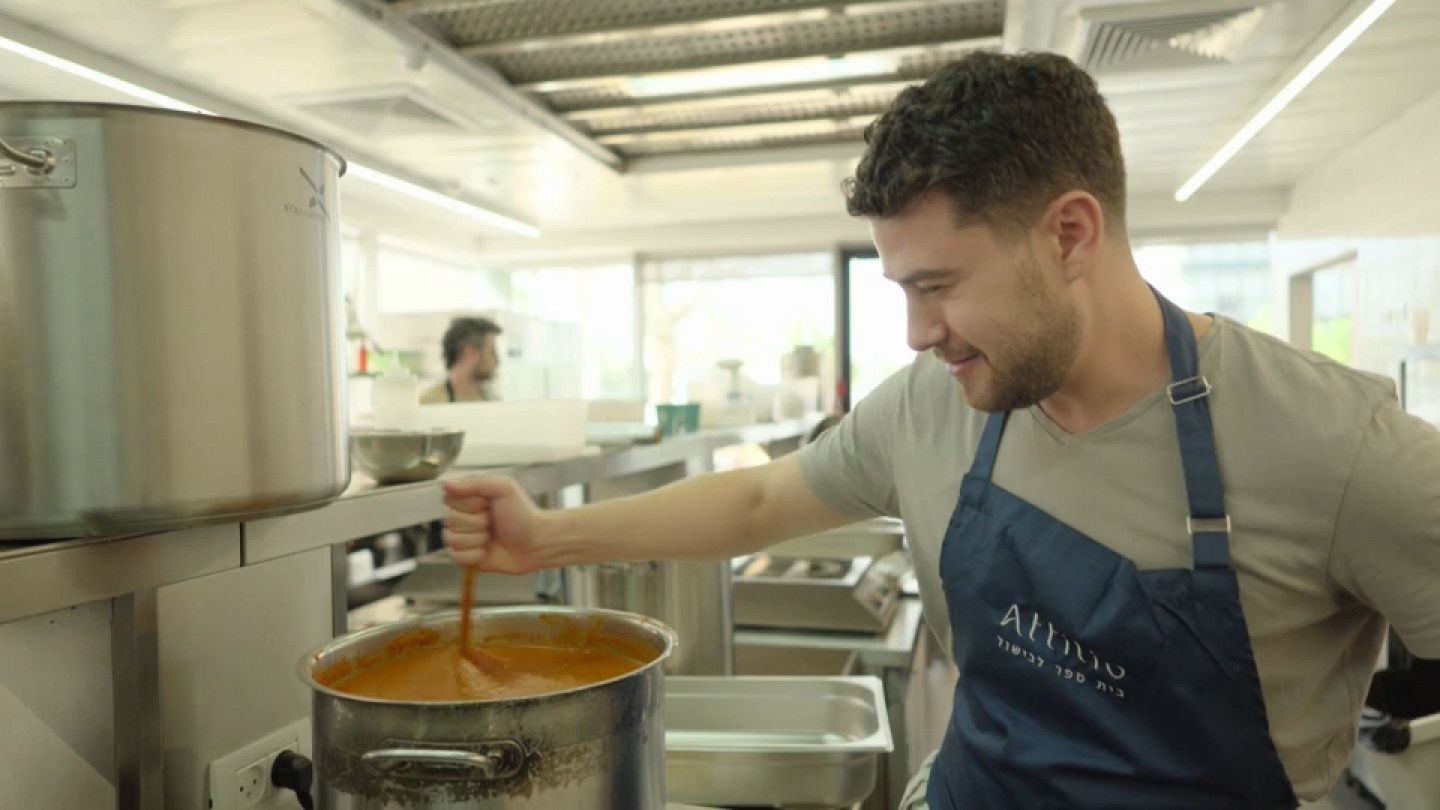 The Israeli Association for Culinary Culture, headed by Franco-Israeli citizen David Kichka, has transformed the school into a focal point for aid efforts, particularly for those displaced by the attacks launched by Hamas a month ago.
"We buy from farmers who lost everything, and we provide healthy, nutritious food for those who are refugees here now," Kichka told Euronews, highlighting the effort to support not only the displaced families but also the local farmers who have suffered losses.
Under Kichka's leadership, the volunteers at the cooking school work tirelessly to prepare more than 1,500 meals daily. 
Much of the fresh produce used in these meals comes from areas directly impacted by the 7 October attacks near the Gaza Strip.
Israeli-Italian chef David Shushan said volunteering was one way of coping with the challenging circumstances. His family was forced to relocate to Tel Aviv from the town of Sderot, after they lost several relatives in the attack.
Euronews correspondent Valerie Gauriat accompanied Shushan on a meal delivery. The recipients were a family forced to relocate to Tel Aviv from the town of Sderot. They had lost several relatives, including some of their children's friends, in the attack.
Hamas' attack killed more than 1,400 Israelis and prompted an immediate retaliation from Israel. Five weeks on, its bombing campaign on the Palestinian enclave of Gaza has killed more than 11,000 people, according to the Palestinian Health Ministry.
Posted on 13 Nov 2023 09:00 link