Latest Headlines and Breaking News from Around the World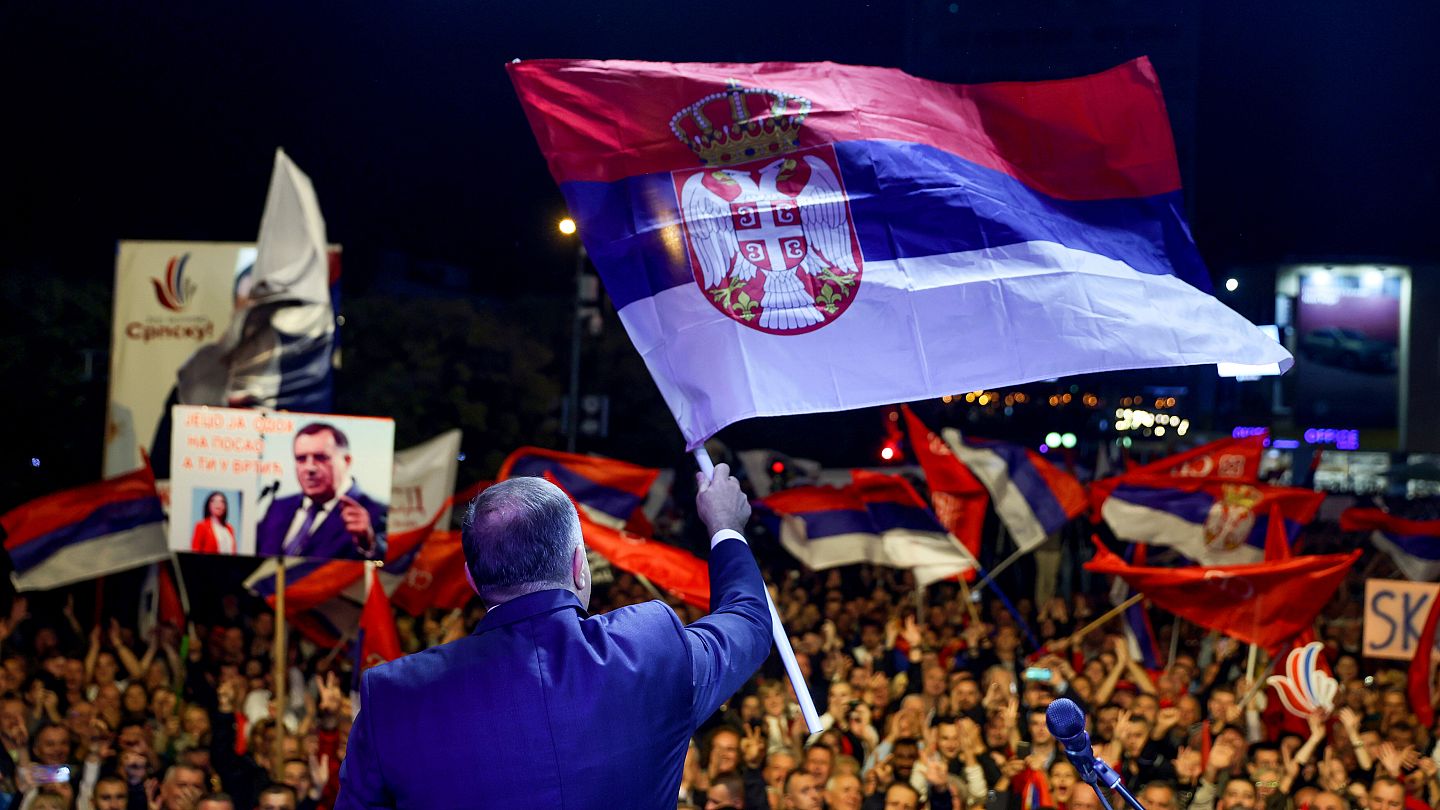 A key Bosnian Serb leader, Milorad Dodik, has backed a law rejecting the authority of the international High Representative in the entity of Republika Srpska, a move that risks aggravating tensions in a Balkan country divided along ethnic lines.
Dodik's move represents a major challenge to High Representative Christian Schmidt, a German politician who was appointed to the post in 2021.
The High Representative, who ensures compliance with the 1995 Dayton Accords that brought the war in Bosnia to a close, has discretionary powers to annul or impose laws and also to dismiss elected representatives.
The new law that Dodik has backed stipulates that the decisions taken by the international High Representative will no longer be published in the official journal of the Serbian entity in Bosnia – a de facto rejection of Schmidt's authority.
Bosnian Serb leaders, and in particular Dodik, have repeatedly claimed that Schmidt is an "illegal" or "false" High Representative because – like some of his predecessors – he has not been approved by the UN Security Council.
Dodik, who is close to the Kremlin, has been targeted by American and British sanctions in recent years after making repeated separatist threats.
By signing the latest decree, he ignored the a decision taken by Schmidt last Saturday in which he annulled the very same law.
The German diplomat also annulled another measure adopted at the end of June by Bosnian Serb deputies that refused to implement in Republika Srpska the decisions of the Bosnian Constitutional Court. The text was strongly denounced by Washington, Paris and London, but Dodik has now reaffirmed his backing for it.
Since the war of the 1990s, Bosnia has been divided into two entities, one Serbian and the other Bosnian-Croat, united by weak central institutions.
As the Bosnian Serbs' main international ally, Russia proposed a draft resolution to the UN Security Council in July 2021, co-sponsored by China, providing for the closure of the Office of the High Representative (OHR) in July 2022.
The resolution was rejected, with Western diplomats accusing Moscow of seeking to undermine the OHR's credibility.
Posted on 07 Jul 2023 15:52 link